Time management became number one challenge to reach our goals and endpoints. Our choices are very essential; without a BETTER choice we risk arriving to a wrong destination. We need to prioritize tasks and accomplish the urgent ones. You can't concentrate on what is really important? Here is your essential guide for time management because if you don't manage your time, your time will manage you!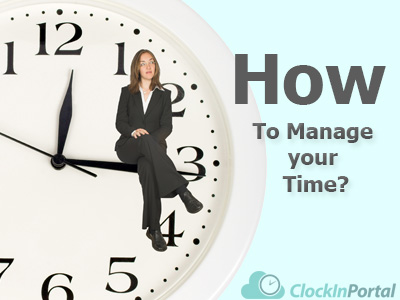 Use a Time Management Tool
Modern technological innovation contributed to an easier life and offered you smart solutions to drop down many problems to a minimal level. That is why using a time management tool will help you to manage your time and organize your tasks in a better manner.
A smart time-tracking tool is a unique way to track working hours, productivity and breaks. It takes you to automated levels of accurate and easier time management. In addition, it helps you to enhance productivity and to manage your tasks smoothly.
Such systematic and innovative routine directly saves your time and pushes you towards more productivity and concentration on what really matters.
Either a desktop or web-based time trackers will give you the opportunity to track your time usage and to keep a detailed record as a reference for every single time you need to go back to it.
In this article you can find best time management tools!
Hesitant about which app to use, here is a bonus idea for you!
ClockIn Portal: Because a smart time-tracking software is an absolute basic for time management. It is your unique an innovative tool to keep organized and productive. It offers solutions to track the working hours. It goes beyond traditional systems and offers you an automated level of project management.
ClockIn Portal provides you with reliable access points, effective time tracking and user management options. In addition to, organized timesheet with easy online access. You no more need to waste time preparing payrolls and timesheets. ClockIn Portal provides you with a brilliant software to calculate payrolls and vacations.
Planning in Advance and Setting Goals
A favorite time management tip is to get a to-do list. Either a manual or a smart to-do list will help you to record what is on your mind and remember all your tasks.
Your handwriting, notes and illustrations will always work as innovative reminders. Keep your planner available wherever you go. A to-do list will collaborate you effectively with your tasks and will enable you to keep organized and to manage your time effectively.
You can use something simple but amazing. Here is our bonus app recommendation for you.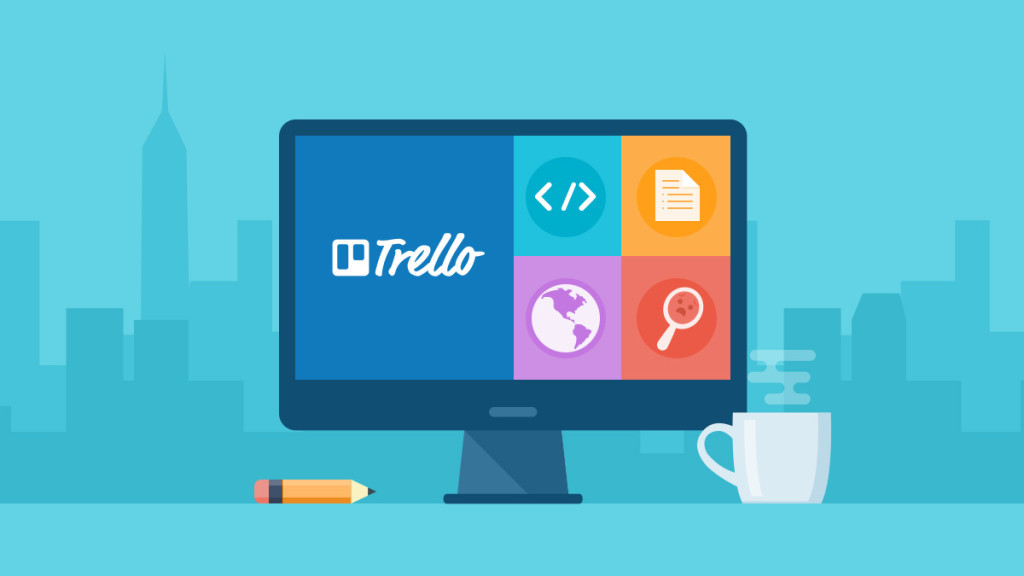 Trello: Trello enables you to organize and manage your tasks in a flexible and creative way. The app introduces you to a variety of boards, lists, and cards to provide a real structure of work management. The app pushes dynamic communication and it definitely boosts management and provides better organization.
Use a Calendar App Every Day
Because each moment of your life counts, you should make the best use of each single moment. Through a smart calendar you can organize tasks and keep on track with your important events and deadlines. It is always important to prepare for the next day.
The calendar reminds you of your important meetings, flights, concerts, restaurant reservations and any other important duties. You can set the view of the calendar according to your style and you can easily switch between months and weeks.
Some calendars can automatically schedule time for your goals. A calendar will provide you with lots of positive energy.
Here is a bonus app recommendation for you — Google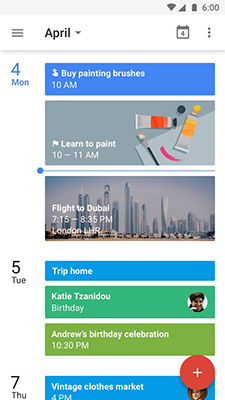 Calendar:  Google Calendar is a simple online calendar, because who on Earth will not need a smart calendar? A calendar helps you to organize tasks, manage important events and track deadlines. Reminders and to-do lists grant you a professional level of organization and productivity. You can choose the calendar interface that suits you. It is easy and quick to navigate inside the calendar. In addition, the calendar can automatically schedule your duties and tasks.
Focus!
American entrepreneur Steve Jobs, co-founder and former chairman of the iconic Apple stated on focus that, "People think focus means saying yes to the thing you've got to focus on. But that's not what it means at all. It means saying no to the hundred other good ideas that there are. You have to pick carefully."
Thus you fight the entourage around you in order to concentrate on what you have in hand. Always remember, multitasking is a wasteful way of work! Always exert your utmost to reduce distraction in the work area. Remember that the lack of direction is the problem not only the lack of time.
You can provide yourself with scientifically improved music to help you focus during working hours. Reducing distraction is a key reason for a better workflow and sane productivity.
Once you are in the good mood to work, it will be easy to organize your tasks and make the best use of time. You no more have to postpone tasks or treat work as a burden.
Say NO to Time Waster!
If you want to organize your time and accomplish your task you need to keep the distractions you like out of your sight. Avoid distractions and factors of interruptions. Keep your entourage tidy and check everything according to an action plan not once notified.
Ask yourself what distracts you? Facebook? Twitter? Instant messages? Coming E-mails? Whatever distracts you mute your phone and logout of all your social media accounts before you start working. Once done, you are allowed to check over everything again.
You can also replace your bookmarks with important and work related resources. Well, this needs practice, step by step, you will develop less tendency to waste your time.
Break Down Big Tasks
The ability to accomplish big tasks is one of the most essential time management hacks. Sometime the effort may feel impossible but once you get started doing smaller parts of the task, it will get accomplished.
We procrastinate because it is either heavy work unto us or a big thing that we do not know to start. Always learn to get the hard work done first, as early as you can in the day. Then you can go around and procrastinate as you wish.
However, breaking down big tasks is always a very useful hack. Take notes, draw charts, write down memos, and prepare bits and pieces of the whole thing. This way, you will end up having the big thing divided into small parts that can be gathered altogether.
Gathering small ideas will quickly leave you with a larger thing. This will give you a feeling of accomplishment and will never make things look complicated.
Take Regular Breaks
At a certain moment you need to PAUSE everything and relax for a while. Mostly calming your mind and breaking the tension is a magical ingredient against challenges. You can move around, eat something, exercise or even have a small game.
Regular breaks will refresh your mind and will energize you to move on. As sitting down your chair all the day long is not good for your health in general.
Take a 5 to 10 minute break, go around to drink water or stretch and this will make magic to your body. There are also very handy exercises you can do at or near your desk. After all, you are not a machine!
Here is our bonus app recommendation for you!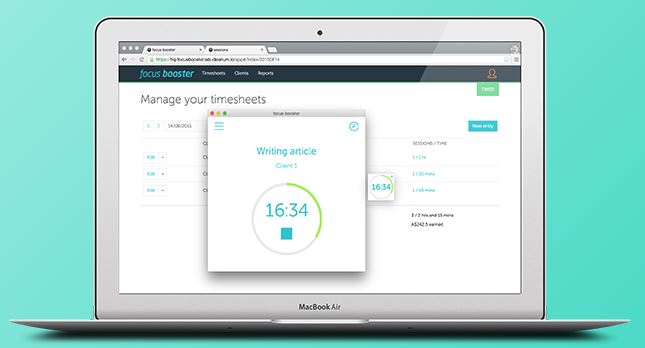 Focus Booster: Focus Booster is a productivity promoter. It enables you to manage your work faster and with less effort. You set certain time for each task throughout the day. Tasks are intruded by a short break. Each 25 minutes are a Pomodoro. After four pomodoros you can have a 15-20 minute break. Marking each Pomodoro you finish keeps you organized and fresh. The true mastery of the technique eases your tension, keeps you focused and of course you are always accomplished. The application is ideal for both, very systematic individuals and kings of procrastination… We know that they are everywhere!
Set Deadlines
Remember that if it was not for deadlines nothing would have ever been done! Setting a deadline will impose itself as a warning for you to manage your tasks and reserve accountability.
Deadlines are always much closer and urging than they appear. That is why you should learn to say a clear no if there are other parties entitled to the deadline.
You need to prioritize your tasks. Mostly, we do important tasks first not the easy ones. Remember that efficiency and effectiveness are not the same thing. Effective people hit the important things.
Remember That Time is Money!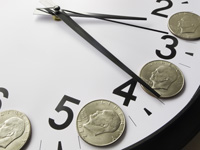 Always keep in mind that your time is the most valuable coin in life. You and you alone will determine how that coin will be spent.
As a matter of fact, all people are equally rich when it comes to the currency of time; we all have 24 hours. Some people can go richer because they know how to invest the fortune of their time. While lamentably, others lose their wealth as they cannot apply their time well. We always have enough time, only if we use it well.
Creating a time budget is a brilliant idea. Decide how much time working on things will lead to profit or will deliver money. Moving your commitment and meeting your dreams will definitely push you forward to accomplish better results.
In order to manage your time always ask yourself before starting a task; does it take time or it doesn't. Make sure that you don't get on the wrong track or you are exerting too much. Concentrate on what is really important and always say no to any form of distraction. Remember, you are the master over your time.