ClockIn Portal's Advanced Online Time Clock Features
With ClockIn Portal time clock software features, you manage your business effectively and spend time on what really matters.
ClockIn Portal features address the needs of all clients. Companies can benefit from ClockIn Portal by having an online employee time tracking system.
We support businesses by providing not just online time tracking. It is a comprehensive system that includes timesheet management, payroll processing, and access points.
Real Time Tracking
Track and monitor your employees from anywhere in the world with ClockIn Portal's advanced online time clock software. ClockIn Portal is a user-friendly software that enables employees to clock in, clock out and take lunch breaks simply by a click of a mouse. Time-tracked information is kept securely at our servers so you can access easily at any time.
Learn more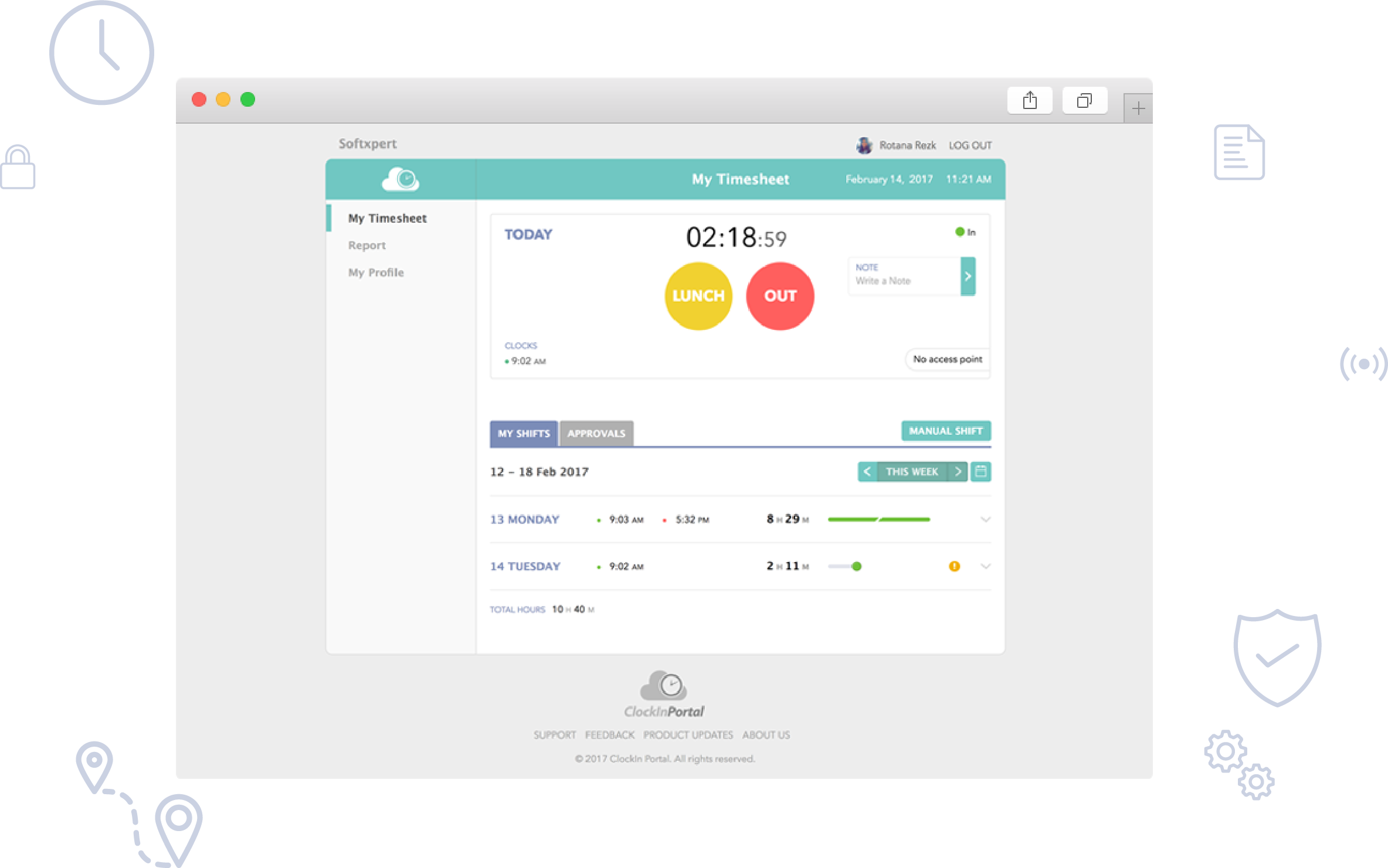 Online Timesheets
Get inclusive timesheets online with ClockIn Portal. Timesheets can be customized to include miles covered or work reported during shifts. So with the ClockIn Portal online time clock, you get all the data in one report. This way you get a huge picture of work done, and the hours spent performing tasks and miles covered.
Learn more
Payroll Timesheet Software
Get accurate payroll reports that you can easily customize by choosing overtime calculation method. If you are one of the companies that need mileage calculations, easily have all miles calculated and added to payroll report without any extra paperwork or lousy calculations. Overtime calculations methods available are: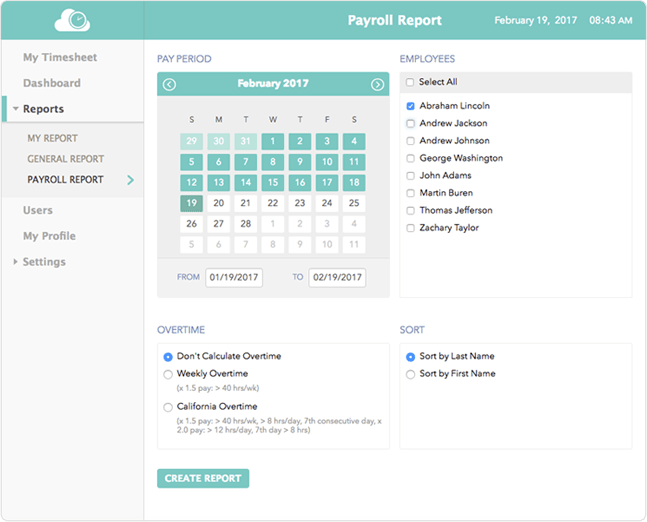 User Management
Manage users effectively through a number of remarkable features that we provide. Create departments and add users. That way you can get separate reports for separate departments.
Don't waste time trying to view a list of all company employees to view timesheet or payroll reports of those who work for you.
Also, ClockIn Portal provides a set of permissions for different user roles (admin, supervisor, manager or employee).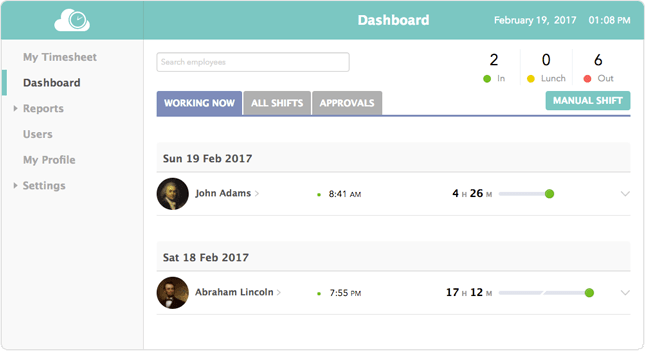 Integrations System
Get the best of ClockIn Portal and enjoy our integration system. ClockIn Portal integrates with Google Apps for Work and Outlook. ClockIn Portal allows you to add users, track and monitor employees easily while using services that you already like.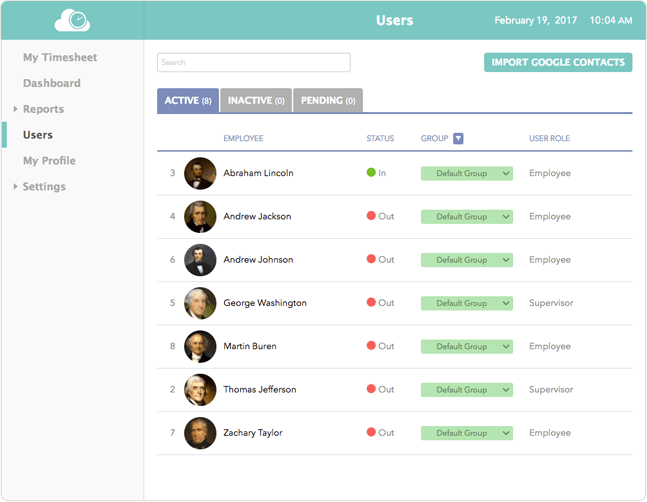 Access Points
Through access points, an administrator can control clock-in and clock-out locations. No undesignated workplace logins can occur without being noticed. With ClockIn Portal online services, get a system that guarantees that everyone is where they are supposed to be.