ClockIn Portal's user-friendly, advanced online employee time tracking software allows employers to effectively manage users through a number of remarkable features and our clock in clock out app enables employees to do so with the click of a mouse. Plus, time-tracked information is kept securely at our servers, so it can be easily accessed at any time. Our comprehensive system supports businesses by providing an employee time clock, online timesheet management, payroll processing and access points. Sign up for a free trial today!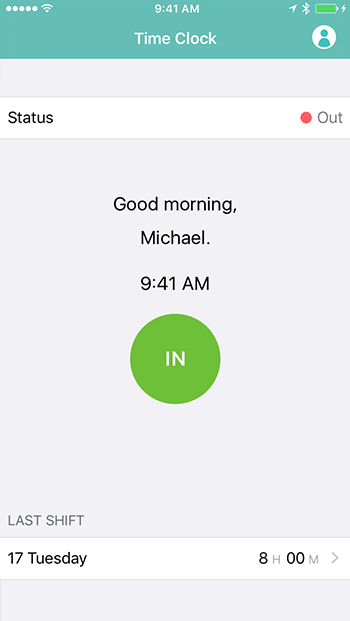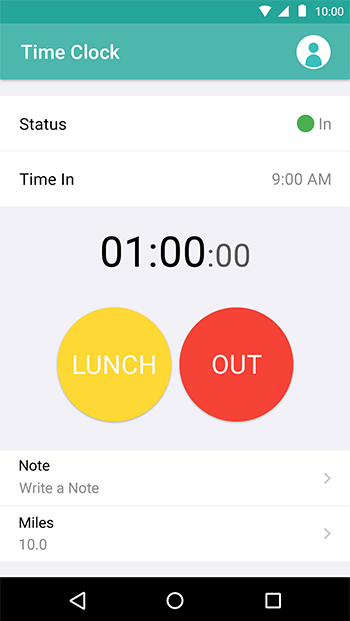 Available on iPhone, iPad, and Android
Clock on the go using our time clock apps for iPhone, iPad, and Android devices. Once your company is set up on the web, you and your employees can use our mobile apps to:
Clock in Clock out
Track lunches
Report mileage for reimbursement
Write a short note for each shift
Features
Pure Time-Tracker
ClockIn Portal is a pure time-tracker, so clocking In and Out is ridiculously easy. Log in, clock, and get on with your day. Clock securely from the log-in page when you don't need to access anything else. Clock for unpaid lunches, write a short shift comment, and report miles driven for reimbursement. An employee made a mistake? They can easily submit an edit request to be approved (or denied) by a supervisor.
Just $4 Per Employee Each Month
We believe in simple and predictable pricing. We charge at the end of the month for only those users that were active (i.e. not deactivated) during the preceding month, so you'll always know exactly what to expect. Create as many users as you need, and the first one will always be free. Get started quickly and easily by importing users from your Google Apps account. Supervisor and Employee user roles ensure that the right people have access to the right information. Securely store as little or as much employee data as you want, such as contact info, hire dates, and birth dates.
Timesheets
Employees love being able to see their timesheets from any web-enabled device. They can even export printable timesheets for safekeeping. Supervisors can see who's clocked in at any time and browse previous timesheets of employees.
Easy Setup
Get started with our default settings and free trial, no credit card necessary. If your business uses Google Apps, you can import those users into ClockIn Portal using a Google Apps administrator account. It's easy to create an account and start tracking employees' time.
Payroll
Run payroll reports for one or all employees. Reported miles are automatically included for reimbursement. Overtime, if desired, is calculated with common rules. Adjust payments per employee with deductions and bonuses. Export payroll reports for safekeeping. Use a dedicated payroll service to do payment transfer.
Access Points
Optionally force employees to clock from a predetermined whitelist of computer browsers or networks, known as Access Points. For example, prevent employees from clocking from home or from their phones.
Unlimited, Free Support
Call us during business hours or email us anytime. For free. As much as you want. Forever. Simple as that. We love to receive feature requests, too.
Our Clients